Providing businesses with Cyber Security protection that is affordable, rapidly implementable and scalable for all businesses, no matter the size
All Cyber Security services are designed to help businesses in the defence, triage and recovery of their environment due to the ever increasing threat of cyber attacks.
We've developed a range of services and products to meet all organisational requirements, whether it's a little help with performing External Vulnerability Assessments to locate vulnerabilities of internet facing infrastructure, or more help by outsourcing all Cyber Security using our Cyber Security as a Service offering.
CYBER SECURITY AS A SERVICE (CSAAS)
A complete Cyber Security solution that will allow you to outsource your Cyber Security to a team of experienced professionals with multiple years of experience and knowledge to defend and tackle any threats that could impact your business
This includes, but not limited to;
Daily monitoring and response of your
environment for Indicators of Attack or
Compromise

Defence against malicious/suspicious
emails

Monthly vulnerability assessments

Regular Security Operations Reporting


Up to 24/7/365 service coverage
EXTERNAL Penetration Test (EPT)
Viewdeck's External Penetration Test uses the number one vulnerability scanner on the market, Nessus. The technical aspects of the scanner include: over 60,000 CVEs (Common Vulnerabilities and Exposures), 150,000 Plugins and over 100 new plugins released weekly.
Having an External Penetration Test conducted by Viewdeck gives you peace of mind that you have experts performing an in-depth scan which will produce a list of priorities that can be actioned. They come with exposure ratings so you can prioritise what actions to take first.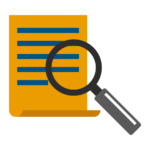 CYBER SECURITY HEALTH CHECK (CSHC)
VCL's Cyber Security Health Check allows you, as a business, to understand your cyber risk exposure. This will assist in identifying risks, as well as understanding how to perform any remedial work to reduce the risk and secure your environment.
We perform a remote deliverable service that focuses on four key areas surrounding cyber risk:
Technical Cyber Security control audit
and assessment

Governance and Information Security
management audit and assessment

Vulnerability Assessments (including
internal and external)
WEB APPLICATION PENETRATION TEST (WAPT)
Viewdeck use a combination of automated tools, utilised by experienced testers, to provide our customers with a complete and detailed Web Application Penetration test report to identify specific Web Application vulnerabilities and exploits.
Using state-of-the-art technology, combining over 5,000 plugins specific to Web Application vulnerabilities, we test against SQL Injection, Cross Site Scripting (XSS), Buffer Overflow and much more. Each plugin is tested against your target to determine if the vulnerability exists.
6 Cyber Security Tips for Universities and Schools (2021 Guide)
Frequently asked questions
What is Cyber Security?
Cyber Security refers to the application of technologies, processes and controls to protect systems, networks, programs, devices and data from Cyber Attacks.
What are the 6 main elements in Cyber Security?
Information security – the state of being protected against the unauthorized use of information, especially electronic data, or the measures taken to achieve this.
Network security – consists of the policies, processes and practices adopted to prevent, detect and monitor unauthorized access, misuse, modification, or denial of a computer network and network-accessible resources.
Operational security – is a security and risk management process that prevents sensitive information from getting into the wrong hands
Application security – describes security measures at the application level that aim to prevent data or code within the app from being stolen or hijacked.
End-user education – is an important factor that an organization take measures to get all staff members educated on the basics of cybersecurity. The end-user is usually the weakest link when it comes to cybersecurity and that is what attackers are counting on.
Business continuity planning – is about maintaining critical business functions, not only during a disaster or crises, but afterwards as well. Traditional business continuity plans consider potential disruptions such as natural disasters, fires, disease outbreaks and cyber attacks.
What are the main benefits of good Cyber Security practice?
The main benefits of a good Cyber Security practice are as follows;
Protection against ransomware, malware, social engineering, phishing and more.
Protection for end-users, including account protection and device protection.
Protection of data, such as encryption.
Protection of the network, this can be in the form of network monitoring tools such as Intrusion Detection Systems (IDS) and Intrusion Prevention Systems (IPS).
Improve recovery time following pre-defined documentation to contain and recover after a breach.
Increase resilience against unauthorised users from accessing business systems.